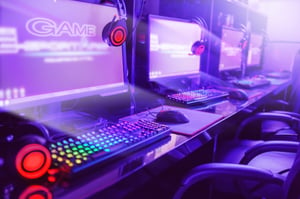 For several years now, electronic sports, or Esports, has increased in popularity. The 2019 championship for the game "League of Legends," hosted in South Korea, garnered more viewers than the Super Bowl. It was played in front of 23,000 in-person fans and over 100 million online, compared to the Super Bowl's 65,000 in-person and 98 million TV viewers. The money is real: the event was backed by major sponsors, such as Mastercard and Nike, over $2.5 million in prize money was awarded, and a collaborative collection with Louis Vuitton was released. The sector was worth $865 million in 2018 and is now worth over $1.3 billion. Esports has become something of a cultural zeitgeist for today's youth, and higher education institutions are scrambling to address the market potential for academic programs.
Gray Associates featured Esports in our January webinar on "5 Emerging Programs that Should be on Your Radar in 2020". Listen to what we said about it here. This fall, The Ohio State University will begin its Bachelor's in Game Studies and Esports program, complementing its existing four competitive Esports teams and 80-seat Esports arena. It joins UC Irvine, Becker College, and others with already-established programs, and a much longer list of schools with competitive teams.
With demand this high, job opportunities should be ample. Unfortunately, the data tells a different story. A search for job postings with "Esports" and equivalent terms in the description revealed that, on average, only 93 new jobs were posted online each month pre-coronavirus (Nov. 2019 – Feb 2020). Post-coronavirus (Mar. 2020 – Apr. 2020), this figure dropped to just 42. While programs like Game and Interactive Media Design do show strong job opportunities, with 93,299 jobs being posted since Nov. 2019, almost all of these jobs are in the software development and IT sector rather than specific to Esports.
Job Postings for the Keyword "Esports" by Month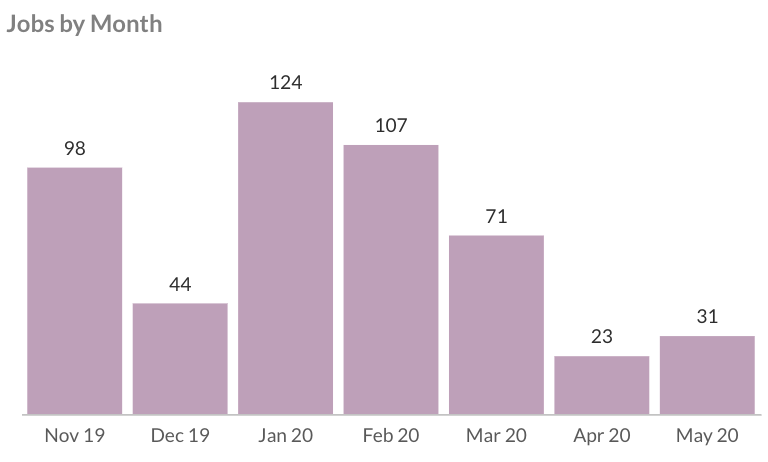 Job Postings for Game Design Programs by Month and Title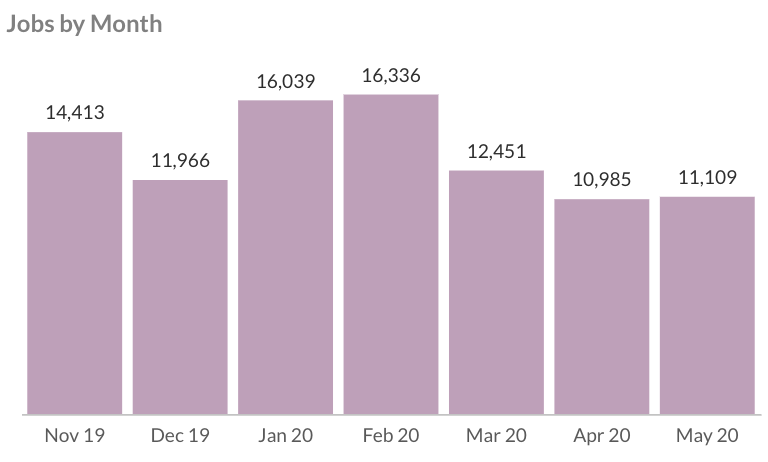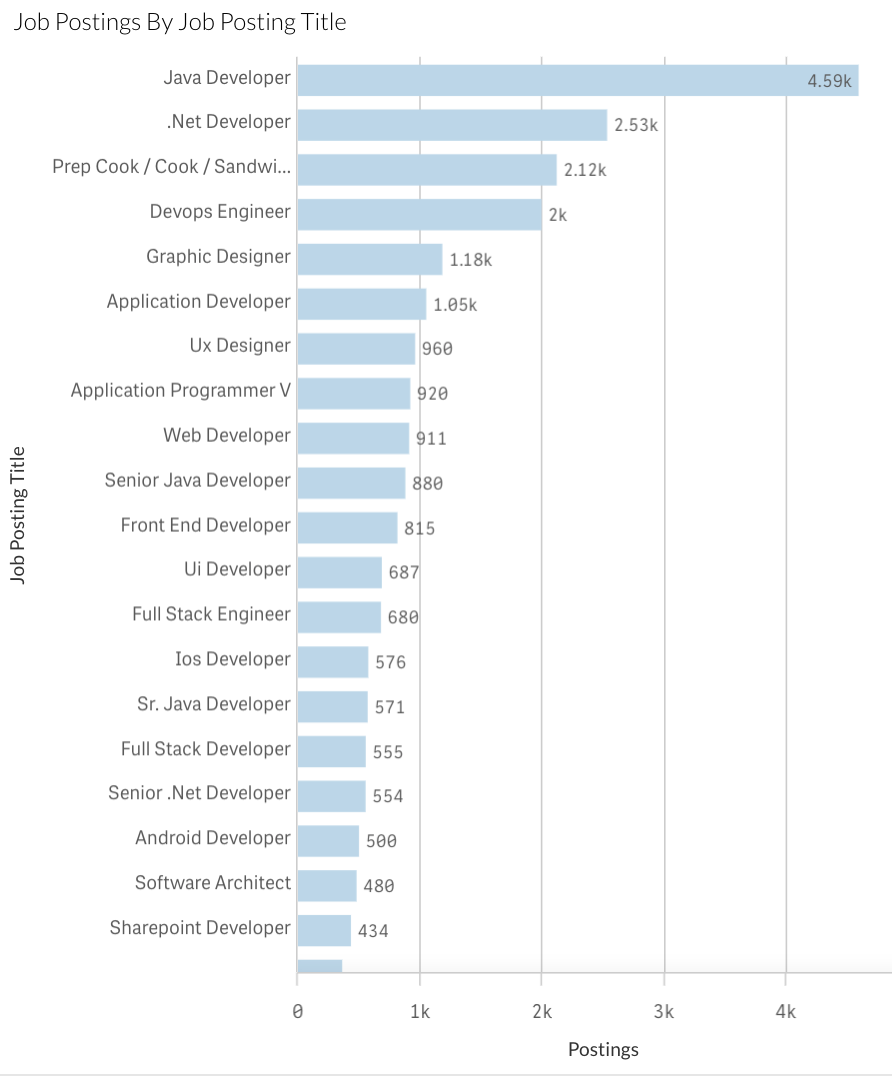 In comparison to the non-virtual sports sector, a search for job postings related to CIP Code 31.0504, Sport and Fitness Administration/Management, revealed over 42,769 postings since November 2019 in comparison to 498 in Esports.
Job Postings for CIP Code 31.0504 by Month
Current job opportunities in the Esports field in the U.S. are much smaller than the consumer interest and lucrative market would suggest. But why is this? This may be due to the international nature of Esports. The traditional sports market has a strong foothold in the U.S, with sports like football and basketball being among the most popular on the planet. In Esports, however, much of the interest comes from the international community. As previously mentioned, the 2019 League of Legends Championship was hosted in South Korea. While it may have garnered over 100 million viewers, the U.S.-only championship, known as NALCS, brought only 60,000 viewers in the same year. Other Esports, such as Counter-Strike: Global Offensive (abbreviated as CS:GO), are also known for their strong European and Asian fanbase and a comparatively weak North-American fanbase.
The U.S. has been relatively late to the game, so to speak. Countries like South Korea have had a strong Esports culture and correspondingly high viewership since the 1990's, with plenty of time and money invested into cultivating talent and developing robust competitive systems. The U.S., on the other hand, has only begun to invest in major Esports events fairly recently. The U.S. Esports employment market is still developing to address it's huge customer base, and students graduating this year from Esports programs may have a hard time finding positions in the field without existing industry connections.
The good news for higher education institutions looking to open Esports programs is the rapid growth of the sector. In 2018, a North American team won the world championship of CS:GO for the first time in the tournament's history, which had long been dominated by European teams. Also in 2018, the Overwatch League became the first U.S.-based league to break out of the underground space, with a high production budget and various in-person venues drawing in high viewership. If American Esports continue on this track, graduates of Esports programs four years from now may enter into a sector that is both profitable and full of opportunities.